About Dave's Window & Gutter Cleaning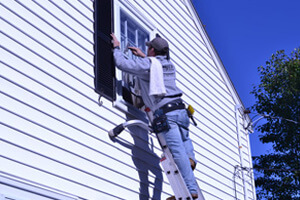 Dave's Window and Gutter Cleaning has a rich history of satisfied customers. We have been in business for over 30 years, are a highly regarded company and provide quality work with excellent rates. At Dave's Window & Gutter Cleaning we pride ourselves on our work ethic and we provide unmatched customer service. In addition, we are fully insured and assure you that there is no job too big or too small for our professional team to handle.
Our Service Areas include:
Wakefield, MA and the surrounding towns (Burlington, Lexington, Lynn, Lynnfield, Malden, Medford, Melrose, Middleton, North Reading, Peabody, Reading, Saugus, Stoneham, Wakefield, Wilmington, Winchester, Woburn)
Dave's Window and Gutter Cleaning is dedicated to total customer satisfaction. We achieve this through providing quality window cleaning and gutter cleaning services from qualified staff at a competitive price. Our goal is to provide residences and businesses with the finest cleaning service possible.
Contact Us
Phone: (781) 662-9415
Address: PO Box 327 Wakefield, MA 01880
Hours:
Mon - Fri: 8:00am - 8:00pm
Sat - Sun: 9:00am - 6:00pm